English is an essential language in our life. Other than our native language, we should learn the English language. To communicate with others, we should fluent in English. It's really an easy task if we take it as a challenge. To learn English faster, lots of people going for Spoken English courses. But if you take an interest in it, then it is really an easy task for you. There are lots of applications available to learn English online. Now, here I'm sharing an Offline dictionary app.
A dictionary application is very useful for everyone. For students, it will help them to learn more new words with meanings every day. This is the Bhashamithram Dictionary app. Let's know more about this application.
Also Read: Best Tips to Learn the Arabic Language from home
Offline Dictionary App Bhashamithram
Are you heard about the Bhashamithram app? This is an English – Malayalam dictionary app powered by Kerala Government. This application contains approximately 1,40,000 words. This is an Android application, currently available in the Google Play Store with good user reviews.
https://play.google.com/store/apps/details?id=org.cdit.bhashamithram
Bhashamithram displays the meaning of an English word in Malayalam language. Also, it converts Malayalam text to English as well. The Application developed by the Centre for Development of Imaging Technology ( C-DIT). This was launched by the Kerala State Chief Minister Pinaray Vijayan. You can find this application under the Books & Reference category of apps on the Play Store.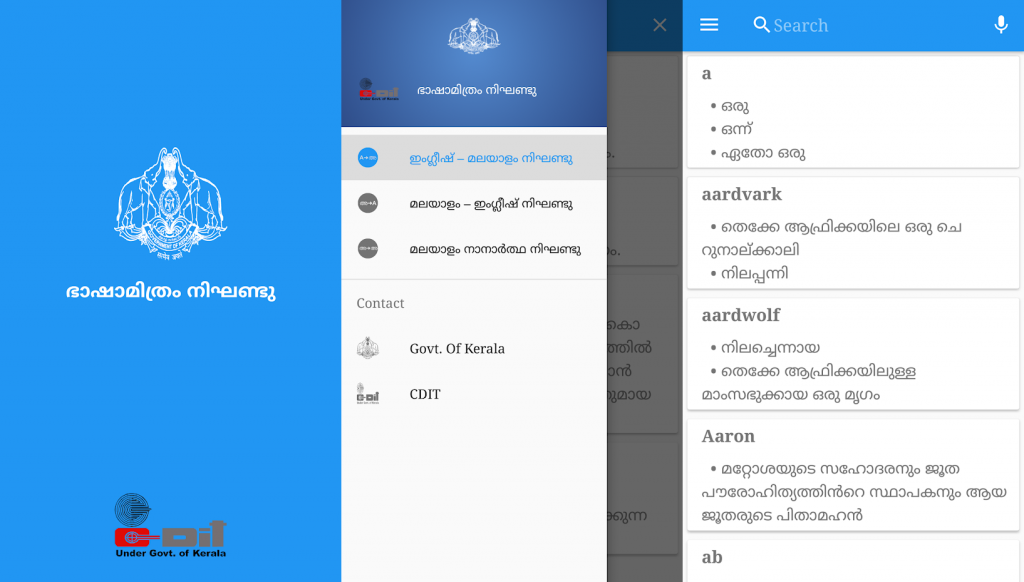 Lots of mobile applications ask for unwanted permission. But in the case of this dictionary app, it never asks for any permissions. This Kerala Dictionary application is really useful for the people in Kerala as well as all the people who know the Malayalam language and want to learn English. Bhashamithram dictionary app size is just 13MB. It is an offline application so you dont need internet connectivity in your device to use this application.
The app requires Android version 4.0.3 and up to work on your devices. App content rated age 3+. It last updated on August 13, 2019. The current version of this application is 1.2.3. More than 50 thousand of Android users downloaded this application from Google Play Store. It has an average rating of 4.3.