Vehicle insurance renewal is an important thing but sometimes we may miss it. RTO provides most of the services online to ease our process of handling these documents. We will get all our vehicle information from the parivahan.gov.in website. To get a new driving license or renew our driving license, to renew vehicle insurance everything is here at a single click. Today here I'm sharing a mobile app that will help you to do all these things easily from your mobile. The app is named RTO Vehicle Information App. Let's know more about this application.
RTO Vehicle Information App
The RTO Vehicle information app will help you to know your vehicle information in an emergency situation. Also, through this app, you can check the owner of a vehicle by submitting the vehicle number. The services offered through the RTO vehicle information app are, Insurance renewal, Door step service, Buy fasTag, Roadside assistance and more.., The app also helps to buy new car, you can sell and buy a used vehicle,  And also available other services like booking a driver, car rental service, booking a taxi, option for buy vehicle parts, etc.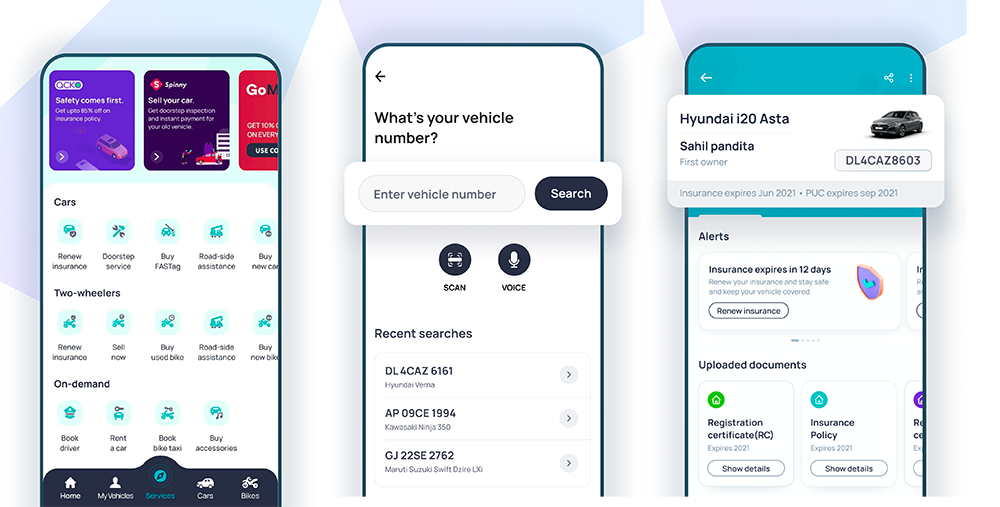 At the time of installation, most of the applications will ask for some permissions. Usually the applications need media access to save documents and need camera access to scan documents like that. For any app, before agreeing with the permissions, you should check all these permissions actually need for this app to work properly.
GET IT FROM GOOGLE PLAY STORE
RTO Vehicle Information App is currently available for both IOS and Android devices. You will get the android app from the Google play store and Ios from the App store. The App has more than 10 million downloads from the google play store and it gets a 4.5-star rating. More than 878K users reviewed.